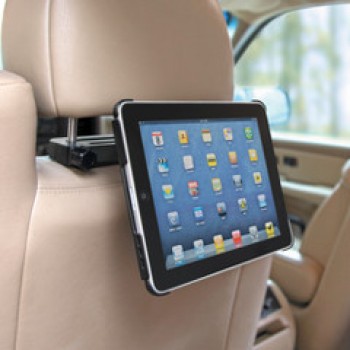 Traveling with kids can be challenging, especially for long distances. Travel on TODAY.com recently reviewed 8 gadgets to keep kids busy while traveling. After reading the article, we did a little research of our own to find the best travel gadgets for kids. Here's a list of five travel gadgets we suggest using when traveling with children.
We loved this suggestion from the TODAY show. This suitcase for children allows kids to ride their luggage through the airport if they get too tired to walk. Trunki can also be used as a storage bin for children while you are at home.
Use your smartphone to entertain your children while traveling. Parenting magazine suggests these 30+ apps for kids. Smartphone apps are an affordable way to keep your children preoccupied while traveling.
Encourage your child to document their vacation with this fun travel journal by TravelKiddy. This journal has pages for maps, daily activities, favorite events and more. If you are looking for other ideas to keep your kids busy while traveling, TravelKiddy has a variety of games and activities.
Whether you're flying or driving to your destination, your children may need a place to color, draw or play games. This kid's lap desk organizer by Leaps and Bounds includes a magnetic, dry erase surface for drawing and 13 pockets and sleeves to stash supplies.
"Nearly" Universal OH cup holder
Our cup holder gives children (and parents) a place to put their cup while traveling on an airplane. The "Nearly" Universal OH cup holder helps prevent spills while flying with children and maximizes airline seating space for families.