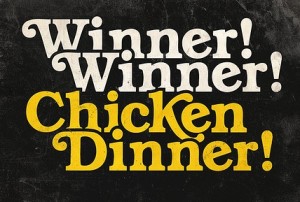 It's official.
Our contest for February has come to a close, and the winners have been chosen and notified.
When we went through, we wanted something more than a simple review. We looked for reviews that would help future customers get an idea of what models of powerchairs and scooters the cup holder attaches to, types of cups it holds, etc.
Without further ado, here are our winners:
"I can see how this would fit nearly every chair type–clever but simple design. The included instructions are not terribly clear but you can go to to their website for a short video that demonstrates it. I had a question about the pads (how do I know if I need to use them or not) and wrote to the company and–are you sitting down?–heard back from them, on a weekend mind you, within 5 or 6 hours! Great service, great product, and–no need to ask how I know this lol–they do in fact stand up to impacts. Repeated impacts. With both regular walls and concrete walls."
– Charisma S.
"Fits easily on the arm of my power chair. Very convenient. For easy fastening to the chair (no tools needed) & its convenience, I consider it a good buy. It's a fraction of an inch wider than the arm so occasionally gets snagged on a door frame if I misjudge an entrance to a room, For that reason I bought a second to have on hand but so far snags have not proved fatal to the first holder."
– Patricia K. W.
Purchased the cup holder for my father who spends the day in a Jazzy J6 powered chair and has a constant thirst for water, It fir perfectly on the end of the armrest. Also holds a stemless wine glass!"
– Paul H. D.
Honorary Winners
Although the next two ladies didn't win for their reviews, we did notice that they were both contributors to answering potential new cup holder lover's questions. This is crucial, as we know we have a great product, but our opinions might be considered biased.
A current customer telling you how well the product works for them? That carries more weight.
So our special thanks to Cheryl E. H. and Jean D.
You can see their answers here to the Questions on Amazon.